Options for Women
Shalom Community Lutheran Church of Starbuck is proud to partner with Options for Women. Options for Women is a Christian-based pregnancy and parenting resource ministry, headquartered in Morris and serving multiple counties in West Central Minnesota. The Shalom Ministry Center is open on Thursday evenings from 5:30pm-8:30pm for those needing assistance. If you are interested in volunteering with Options for Women in Starbuck, please contact Angela Franey, Executive Director, at (320) 589-0300. There are many ways of serving, and training is provided.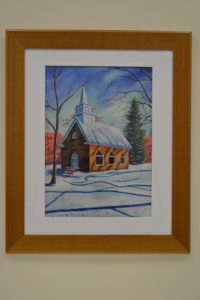 Thank you Dale Carlson and Eric Danielson for the beautiful original art work you donated to the Ministry Center!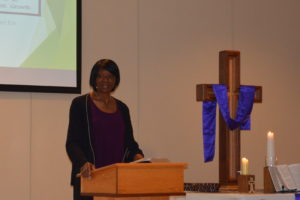 Thank you CeCe from Terebinth Refuge for sharing your vision for restoring young women from domestic abuse and sex trafficking.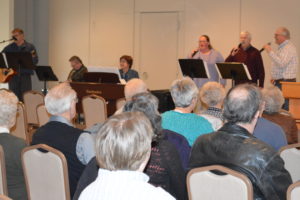 Come and worship with us on Sunday mornings, 9:30am at the Starbuck Community Center.