Community Movie, Sat., Oct. 14th at 4:00 pm at the Starbuck Community Center
! The featured movie is "Hidden Figures". Three brilliant African-American women at NASA — Katherine Johnson (Taraji P. Henson), Dorothy Vaughan (Octavia Spencer) and Mary Jackson (Janelle Monáe) — serve as the brains behind one of the greatest operations in history: the launch of astronaut John Glenn (Glen Powell) into orbit, a stunning achievement that restored the nation's confidence, turned around the Space Race and galvanized the world. Rated PG
Come, for a time of community fellowship and fun
! Doors open at 3:30 pm with the featured movie starting at 4 pm. This event is sponsored by Shalom Community Lutheran Church. There is no charge for this event and concessions are free. Click link below for more information.
Options for Women
A new ministry to the community will be available at the Ministry Center starting in June! Options for Women is a Christian-based pregnancy and parenting resource ministry, headquartered in Morris and serving multiple counties in West Central Minnesota. June 15 from 5:30-8:30 there will be an open house at the Ministry Center to celebrate the opening of this satellite office. If you are interested in volunteering with Options for Women in Starbuck, please contact Angela Franey, Executive Director, at (320) 589-0300. There are many ways of serving, and training is provided.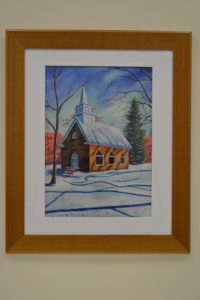 Thank you Dale Carlson and Eric Danielson for the beautiful original art work you donated to the Ministry Center!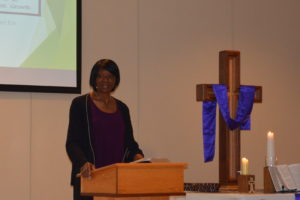 Thank you CeCe from Terebinth Refuge for sharing your vision for restoring young women from domestic abuse and sex trafficking.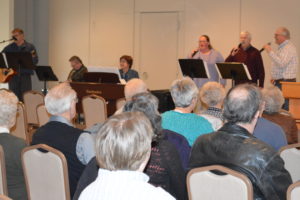 Come and worship with us on Sunday mornings, 9:30am at the Starbuck Community Center.